Freelance Writing: A Career or Glorified Hobby?
To get paid to write creatively from the comfort of their homes is a vocational dream for any English major. There's seemingly infinite pros to a career in freelance writing. You don't have to trade your cozy flannels for an itchy polyester pantsuit. You can write with your dog on your lap. You can eat Haagen-Dazs for lunch sans judgement from your juice-cleansing enthusiast coworkers. Though prospective freelancers, do beware. You are risking the exposure to FOMO when your office desk for your living room couch. Below are the top four potential perks and hazards that come with the liberty of working from home.
1. Flexibility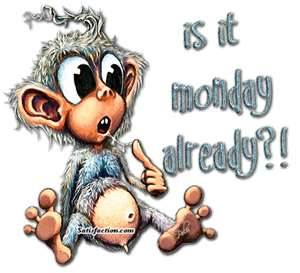 Source: quotesgram.com
Working up from home can open up your schedule to a measure of freedom you haven't envisioned possible since junior high. Suddenly, you have time to catch up with everybody and their mothers. This newfound flexibility may sound enticing to some prospective freelancers. To others, the flexibility writing from home allows for may sound like an invitation into a black hole. A sudden abandonment of your 9-5 routine may leave you restless and unsure o how to spend the better half of your day. Maybe you haven't been itching to learn how to knit, blow glass, or pursue other long-lost hobbies. Some thrive on routine and a crowded schedule. Others may crave an open road or tree where they can spend two hours at any given time meditating underneath. Whichever rhythm your clock ticks to.
2. Comfort and Convenience
Source: collegetimes.com
It's undeniable that there is a measure of comfort and convenience to working from home that you won't find in any cubicle, register, or meeting room. I don't care if your boss is chill enough to let you take your shoes off during meetings or Nothing squashes your inhibitions like the liberty of kicking up your slippers while meeting deadlines from the comfort of your own living room. If this luxurious privacy appeals to you, here's another reason to consider yourself made for the freelance life. But if you'd gladly shed your flannels any Monday morning for the company of other souls, maybe you shouldn't be auctioning up your work attire and office supplies just yet.
3. RIP Coworkers Source: buzzfeed.com
If you secretly look forward to seeing the cute oped guy at each annual office holiday party, you can kiss the low key school girl sh*t goodbye now that you work from home. Some people work better with others. Some people thrive on the social setting the office provides. Some people rely on office hallways to strut their new ankle-strapped kitten heels....and that's okay. But if you're more of a homebody and prefer to work from home, freelance could be the career path for you.
4. Peace out Commute
Soure: pinterest.com
Whether you live under the bright lights of the city or under a rock, chances are you gotta travel some measurable numerical distance to work. To most, commuting is a pain in the ass. It can be costly, and it's never time efficient. Avoiding a commute is basically a unanimous bonus to working from home. Unless you walk to work and you walk uphill-then your probably doing your bum some favors.